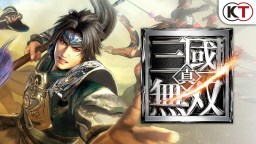 Shin Sangoku Musou
Developer: KOEI TECMO GAMES CO., LTD.
"Shin Sangoku Musou" adopts the series' beat'em up style gameplay and attack commands. Making full use of mobile devices' convenience, players will be able to play the game in both landscape and portrait mode. The battle system will feature an auto mode, while players can also play it with one hand.
The game also has a story mode with options for players to decide the warriors' destiny. A co-op system and PvP battles are also available. The gacha system allows players to collect the series' generals and special memory cards.
Loading...