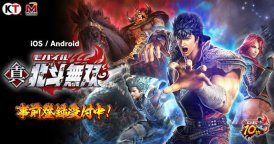 Shin Hokuto Musou
Developer: KOEI TECMO GAMES CO., LTD.
More from the same developer More

Sangokushi Hadou | Traditional Chinese

Shin Sangoku Musou
Nobunaga's Ambition 201X

Lydie Alarm~ Lydie & Suelle Atelier
[This game has been swallowed by an unknown force...]
Shin Hokuto Musou is an end-of-the-century action RPG jointly developed by Koei Tecmo and Midas. This game combines the elements of the "Fist of the North Star" and the "Musou" series. Players will transform into the inheritors and enter the world of "Fist of the North Star", defeat the emerging powerful enemies, and experience a refreshing and exciting combat experience.
708141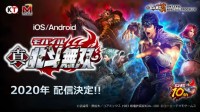 A new "Fist of the North Star" smartphone game "Shin Hokuto Musou" is announced for 2020. Pre-register the game now!
https://news.qoo-app.com/en/post/58724

Loading...