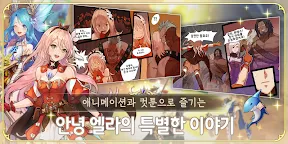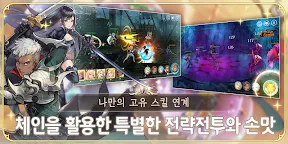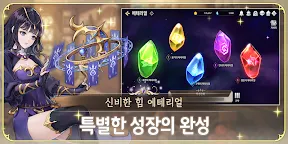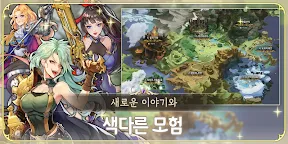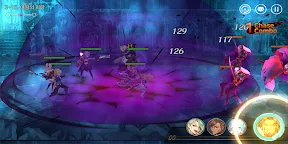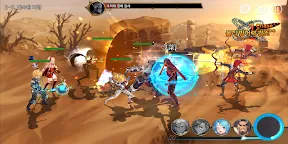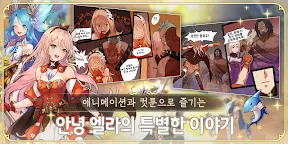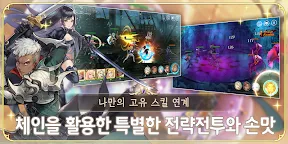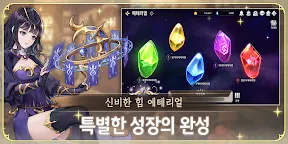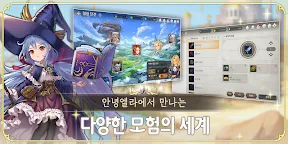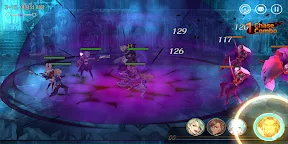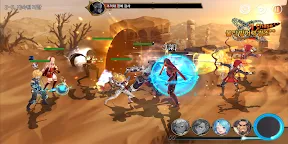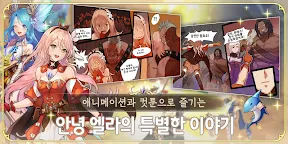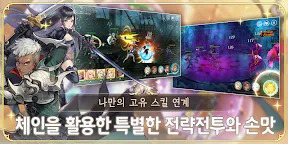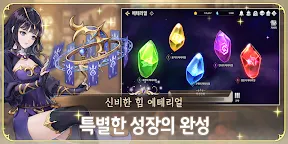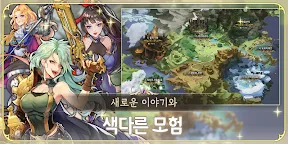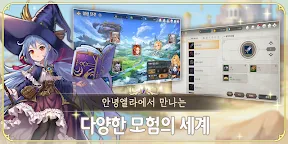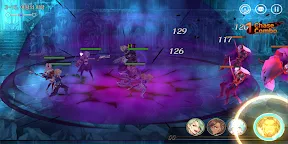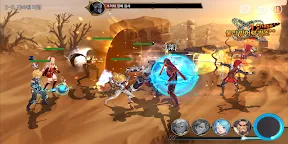 Hi Ella
Hi Ella
Developer: (주)알피지리퍼블릭
Hi Ella
is a side-scrolling mobile RPG where players role-play as the protagonist, Ella, and embark on an adventure. There are over 40 collectible characters and 100 different skills for the characters to learn. Assemble the characters and defeat enemies with combine killer moves with Hi Ella!
Official Cafe:
https://cafe.naver.com/ellakr
Facebook Channel: (Description)
YouTube channel: (described)
▣ Minimum specification
Galaxy S7 Android 4.2 or higher
▣ Recommended Specifications
Galaxy S9 Android 10 or higher
▣ Smartphone app access authority guide ▣
When using the app, we are requesting access to provide the following services.
[Required access rights]
Photo/Media/File storage permission (required): Used to save the files required to play the game on the phone.
[How to revoke access rights]
-Android 6.0 or higher: Settings -> Applications -> Hello Ella -> Permissions -> Allow or deny access
-Under Android 6.0: Upgrade the operating system to revoke access or delete apps
※ The app may not provide an individual consent function, and you can revoke access by the above method.
※ If you are using a version below Android 6.0, you cannot individually set optional access rights, so we recommend upgrading to Android 6.0 or higher.
[Precautions]
Revocation of required access rights may result in resource interruption or inability to access the game.
[Product information and terms of use]
※ A separate fee will be charged for purchasing paid items.
(For foreign currency payments, it may differ from the actual billed amount due to exchange rates and fees)
-Product payment method: Immediately paid with the ID (character) purchased in the game (modified when the payment method is changed)
※Go to the privacy policy
http://www.rpgrepublic.com/policy/privacy_policy.html
※Go to Terms of Use
http://www.rpgrepublic.com/policy/terms_service.html
Developer Contact:
ellahelp@rpgrepublic.co.kr
+82 024067766
Business number: 160-87-00939
Mail order vendor number: 2020-Seoul Songpa-0314
----
Developer Contact:
02-868-5757
Loading...