Fate/Grand Order Waltz in the MOONLIGHT/LOSTROOM
Developer: Aniplex Inc.
More from the same developer

Kirara Fantasia

22/7 Music Time
[This game has been swallowed by an unknown force...]
Fate/Grand Order Waltz in the MOONLIGHT/LOSTROOM is a special game to celebrate the 5th anniversary of Fate/Grand Order and is developed by Aniplex Inc.
The game is limited to 550,000 downloads. The game reached 550,000 downloads on 12 Aug 2020 and is removed from the official stores.
In this game, players and Mashu will receive an email from an unknown individual. The individual invited players and Mashu to the locked simulation room. In the room, players and Mashu will enjoy the music and dance together under the moon.

The plot of the game is produced by the same team of Fate/Grand Order. All of the famous music in Fate/Grand Order are included in the game. The characters in the game are in #D models and are all voiced.
2201326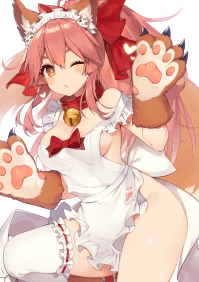 #Art #Anime #Fanart #Pixiv #Game #Fate #TamamoCat #Cute #AnimalEars #鼠尾蛆FavoriteArt
Artist: https://www.pixiv.net/en/users/1642433
Loading...