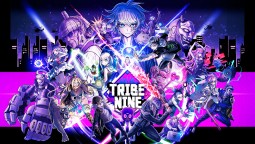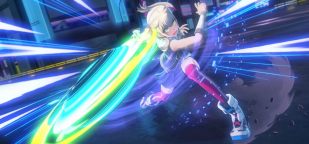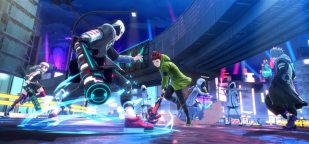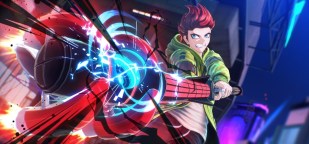 TRIBE NINE
Developer: Akatsuki Inc.
More from the same developer More

Hachigatsu no Cinderella Nine

UNI'S ON AIR

EXtreme LIVES
Tribe Nine is a 3D action RPG developed for iOS and Android platforms under a same-name IP project produced by Akatsuki and Too Kyo Games. The game is produced by Akatsuki, while the worldview and scenario are created by Too Kyo Games. Too Kyo Games is a game development team composed of the core members of the developing team of the popular Danganronpa series, including Kazutaka Kodaka the writer, and Rui Komatsuzaki the illustrator. Therefore, players may find the art style and the overall atmosphere of the game quite familiar.
The game is set in a futuristic city, Neo-Tokyo, where the young are hopeless towards the city's society. In order to find their place in this city of despair, they unite together and form different tribes to fight for themselves. To cope with the clashes among tribes, the government implement the "XB law", which officialize the game of "Extreme Baseball" ("XB") to be the only legal battle among tribes. The losers of "XB" have to field to and obey the winners. In this game, players will control different characters in the game to excel in the game of "XB".
From the official information released, it is clear that Tribe Nine is a 3D action RPG. Screenshots of the game reveal that there will be movements like throwing baseballs and hitting the ball with a bat. As "XB" is described as a game where players need to gear up to strengthen their power, it is expected that a variety of dynamic movements and skills will be included in the gameplay.
The game is still under development and the release date is not yet confirmed. Moreover, an anime series based on the same IP is under production. Check the official website for more details.

Loading...