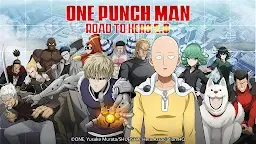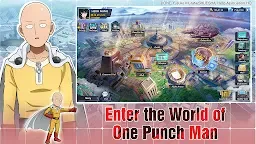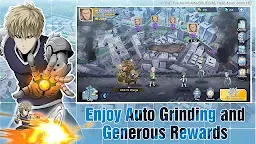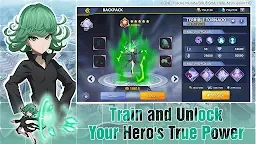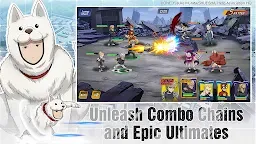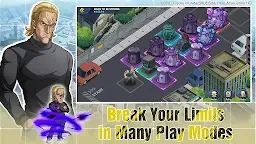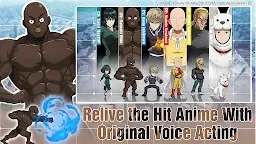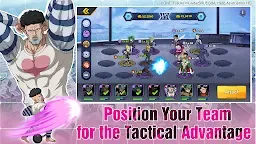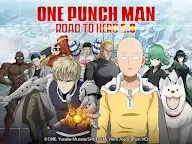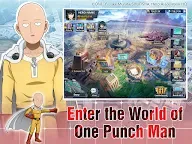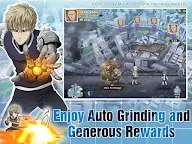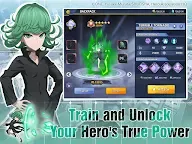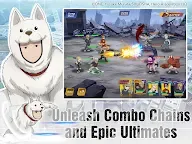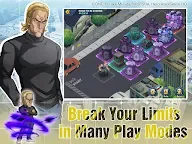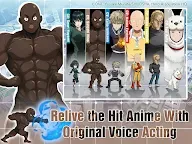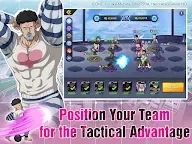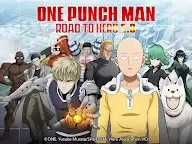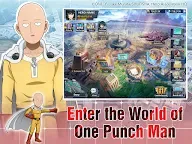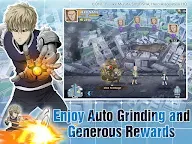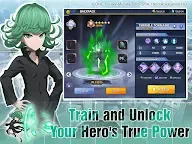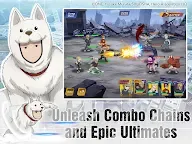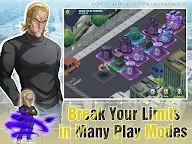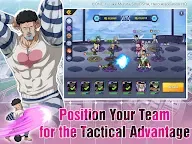 One-Punch Man: Road to Hero 2.0 | English
One-Punch Man: Road to Hero 2.0
Developer: OASIS GAMES LIMITED
☞ Other Version(s): Korean | Traditional Chinese
This is an emergency announcement! The disaster level is... UNPRECEDENTED.
Don't even think about running and hiding! Collect popular heroes, powerful monsters, and fight your way through the Dark Matter Thieves Arc and beyond!
Not everyone needs to train to the point that their hair falls out, and what you are capable of doesn't just mean physical strength. What's more important is to assemble a team that can maximize synergy among heroes!
The officially licensed One-Punch Man mobile idle strategy card game One-Punch Man: Road to Hero 2.0 is here!
Unique abilities and strategic formations! Abundant offline rewards! And a myriad of game modes and challenges await!
You don't need to do 100 push ups, 100 sit ups, and 100 squats to become strong.
Unique Play Styles
Story Mode - Battle your way through the city and take down those enemies that allowed Saitama to make a name for himself!
Extreme Trial - Overcome your limits as you challenge the endless tower. Could the you of tomorrow beat you today? Instead of giving in, move forward!
PvP Tournament - If you don't want to get bossed around or mocked by the people around you... you need to get stronger! Prove your worth against other players in the Fight Arena!
Road of the Strong - Choose the path that will reward you with random buffs and abundant rewards in this roguelike game!
Battle Will - We human beings are strong because we are capable of changing ourselves! Your top five heroes will inspire others to become just as great! No need to train them when they train themselves!
Exploration - What is evil? What is justice? Explore the labyrinth and find the answer for yourself while also enforcing justice.
Dynamic Battles
This wouldn't be a superhero game if there weren't epic battles and signature moves such as Mumen Riders Justice Crash or Puripuri Prisoners Angel Rush! Mix and match heroes and mysterious beings in countless formations to create unbeatable combos!
Character Cultivation
The more the merrier! All the extra cards can be used to level up your characters! Do not fight alone!
For the latest news and updates, follow the link:
https://www.facebook.com/OnePunchMan.Game2.0/
Find other Heroes:
https://discord.gg/PZaZ5xb
Trying to find a game strategy? Wanting to join a Guild? Please follow our Reddit:
https://www.reddit.com/r/OnePunchMan_RtH2/
If you have any advice or feedback for the game, please send to: opm-service@oasgames.com
743048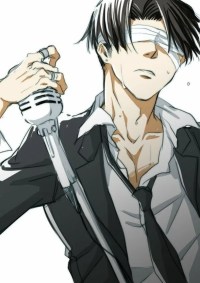 Cool🤯
596746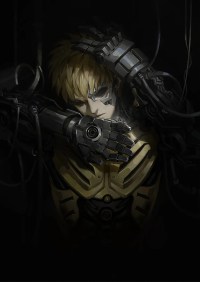 Original Source/Artist: Pixiv@白
Source Link: https://www.pixiv.net/en/artworks/55034368
Will post husbando pic everyday with credits of artists! Follow for more tomorrow!

Loading...