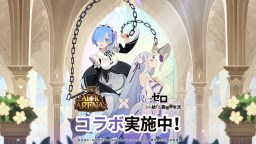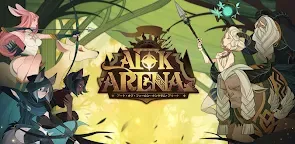 AFK Arena | Japanese
AFK Arena
Developer: Lilith Games
☞ Other Version(s): Korean | Traditional Chinese | Global
AFK Arena is a casual action card game.
The makers of Soul Hunters bring to you: AFK Arena. AFK Arena is a casual action card game. Players can build up a personalized team and level up with the unique AFK Awards auto farming system. Join players all over the world in this journey of fantasy and prevent an ancient evil from destroying the realm of Esperia.
Features:
- Beautiful art, collectible heroes -
Enter the awe-inspiring world of Esperia, where an abundance of heroes await your orders. Four major factions- the Graveborn, Lightbearers, Maulers, and Wilders clash and cooperate. Tons of heroes and classes are at your disposal with hundreds each possessing their own unique abilities and attributes. Train up your band of heroes and venture forth into Esperia.
- Go AFK and level up -
Even when AFK your heroes are hard at work killing beasts and acquiring loot helping you to level up more quickly. Enjoy the spoils of war without the grind.
- Play at your own pace -
Fun, challenging quests instead of daily tasks. Play every day if you feel like it or visit a few times a week. Whether it's your favorite new hobby or just your way to bring some fun to your commute, AFK Heroes has you covered.
- Multiple quest types -
Ascend the massive spiral of the King's Tower, fighting your way up, or delve into the Arcane Labyrinth to find your way through twisting paths and foes in the dark.
- Change the tide of the battle with a touch -
Change your formation according to the enemies you're facing off against. Manually set off heroes' ultimate abilities to optimal effect, defeating your foes.

- Randomly generated maze maps -
Enter the maze, which will periodically change, adding another layer of complexity. Choose your path when you set out on your expedition.
Loading...