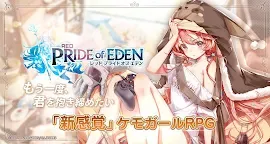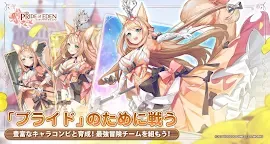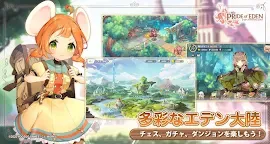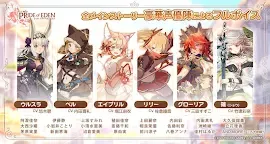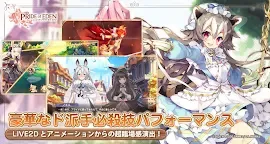 Red: Pride of Eden (CBT)
レッド:プライドオブエデン(先行プレイ)
Developer: YOOZOO Inc.
[This game is no longer in operation.]
[This is the beta version of the game. All data in the beta server WILL NOT be transferred when the formal server comes out.
Beta server open period: 4 June 10:00 ~ 13 June 18:00 (JST) ]

Red: Pride of Eden is a RPG developed by YOOZOO. There will be 50 furry girls with different characteristics for players to choose from. Players will form a team called "Pride" with the girls and start an adventure together. During the journey, players can increase intimacy and develop a close relationship with them.
Story:
"Eden" is a land with no "animals".
The girls here will develop various abilities in a specific time.
Some will get extra strength. Some will gain magical power and some will get animal ears and claws. These girls are known as "RED".
"RED" once formed an adventure team called "Pride" in order to clear missions. However, the relationships between "RED" and human are not that friendly.
In fact, human are scared of "RED". Therefore, human came up with a plan to restrict them.
They set a rule that the leader of "Pride" must be a human.
The gift code entry has been fixed.
I'll be updating this note for day 7 onward's gift codes so I won't spam the timeline further.

Day 7:
Code: KONOSORANI
Content: SSR selective box

Day 8:
Code: HITORIDEHA
Content: Paid diamond ×1500

Day 9:
Code: SABISHIKUTE
Content: Diamond Gacha Ticket ×10

https://twitter.com/RED_prideofeden/status/1270521059335258116?s=19
The game is currently have an error where players cannot login. The official Twitter will tweet when the problem is solved.
Edit: Players can login already.

They also announced Day 3's Gift Code:
Code: PIPISTRELLUSABRAMUS
Content: 1500 paid diamonds

Let's use it once the game becomes playable. (`・ω・´)ゞ

Edit: As the day 3's code couldn't be entered on the day, the content was instead sent to players' mailboxes.

https://twitter.com/RED_prideofeden/status/1269071507336110082?s=19
Loading...