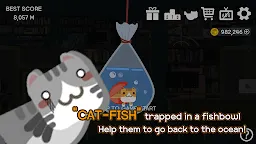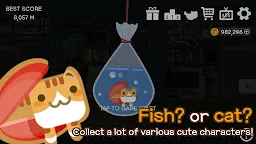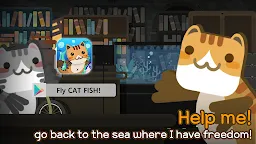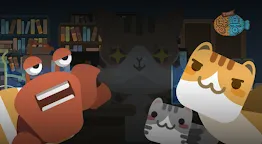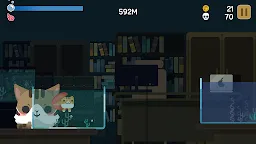 Fly! CAT FISH!
Fly! CAT FISH!
Developer: EPIDGames
More from the same developer More

Trickcal

Trickcal

LOG: The Journey Begins

LOG: The Journey Begins

Lifting Nut

리프팅너트
"We have to get out of here."

Fish or cat?
a cat trapped in a fishbowl,
get out of this stuffy space and help them to go back to the ocean
where the freedom awaits!

>EASY TO CONTROL!
All you have to do is to tap on the screen.
by tapping, the character jumps forward.
the longer you press, the further you can jump.
so try to avoid the obstacle by situations!

>CUTE CHARACTERS!
Not only crucian cats but also collect a lot of various cute characters!
you can experience different controls for every character.

>EASY?
The danger never ends even you leave the house!
from the sewer to the river, river to the ocean.
the way of going to the ocean is never easy!

>FURTHER! FURTHER!
Try to challenge the scores with global users in the world.
who will be the long-awaited 1st place?
Loading...