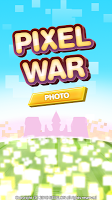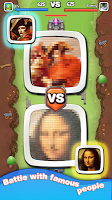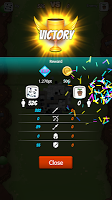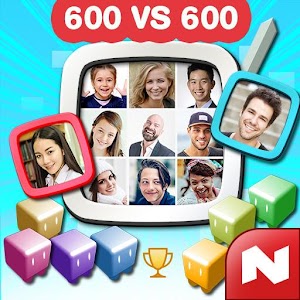 Pixel War : Battle
Pixel War : Battle
Developer: Nexelon inc.
Experience the wonder of your face transformed into 625 different heroes.
A whole new world is open.

-If the pictures of your mother and father get into a battle, who will be the winner?
-If you and your toy battle each other, who will be the winner?
-If pictures of your boss and you get into a battle, who will be the winner?

▣ A game in which you can have a mass combat with everything in the world!
▣ The ultimate mass combat game!
▣ Your picture is transformed into 625 different characters!
▣ Occupations of the characters are distinguished by the color of the picture!
▣ Raise your Archer, Thief, Warrior, Tanker, and Soldier!
▣ By dragging with just one finger, you can control numerous characters.

※ Features ※
☞ No need for internet!
☞ No additional downloads!
☞ No data storage is worried! Total data usage: 31MB!

1. Anything in the whole world can be changed into 625 different heroes.
Everything you see becomes a character.

2. Experience it yourself.
Experience the strategy and the growth!

3. Don't worry about the low-end phone!
It runs smoothly even on old and deadbeat phones.

▣ Official Facebook page: https://www.facebook.com/nexelonFreeGames ▣

Smartphone App Access Permissions Guide
▶ We request access permissions at the time of using the app in order to provide the following services:
- WRITE_EXTERNAL_STORAGE permission to save game data,
- READ_EXTERNAL_STORAGE permission to load saved game data.
These permissions are not used for any other purposes other than to install, play, and analyze the game.
※ Even if you don't allow permissions, you can still use the services without the functionality that needs the specific permissions.
※ If you use a version below Android 6.0, you can't individually set optional access permissions; we recommend you to upgrade the version higher than 6.0.

▶ How to Withdraw Access Permission
After you have agreed to allow access, you can reset or withdraw such access in the following ways:

[OS 6.0 or later]
Settings > Manage Applications > Select your app > Rights > Select Consent or Withdraw for Access Permissions.

[OS Below 6.0]
Upgrade the OS to withdraw, or delete the app.
★ Warning ★
1. If you change your device or delete the app, your data will be reset.
2. This product includes in-app payment features for partial items.


◎ Contact to the Developer: helpnexelon@gmail.com
◎ Facebook: https://www.facebook.com/nexelonFreeGames
Loading...