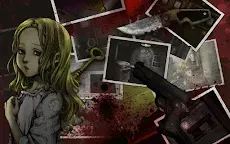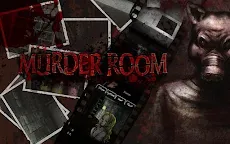 Murder Room
Developer: Ateam Inc.
From the development team behind "Ellie - Help me out...please" (over 1 million downloads!) comes this second psychological horror adventure!


"You are being hunted by a serial killer.
Do you have what it takes to stay sane and escape?"


!!!! CAUTION !!!!

Some players may find scenes in this game disturbing.


--- PLAY ENVIRONMENT---

・The game screen is very dark.
-Play in a dark room for best results. Adjust the brightness settings if you have trouble seeing the image.

・A dynamic and realistic sound environment
-Earphones or headphones are recommended for the best gameplay experience.

・App Size: approx. 50MB
-Players are recommended to download the game using a Wifi connection.

・Compatible with Android OS 2.3 or newer.


--- ADDITIONAL FEATURES ---

・Another Story
* now unavailable *
-Complete the main room to unlock an additional story for purchase.

・Game Progress
-Complete "Another Story" as well to attain a 100% completion rating.

・Hints
-Collect Hint Coins to unlock hints on how to progress through the game.




--- HOW TO PLAY ---

Tap the screen to search an area.
Slide your finger across the screen to rotate left and right.
Slide your finger down to close zoom-in screens and menus.
Tap an item to take a closer look at it.
Purchase hints to help you out when you're stuck.


--- RECOMMENDED GAMES ---

Ellie - Help me out...please
https://play.google.com/store/apps/details?id=jp.co.ateam.android.lie

DarkSummoner
https://play.google.com/store/apps/details?id=com.darksummoner
No.1 dark fantasy RPG.
Loading...