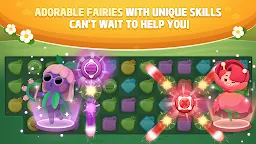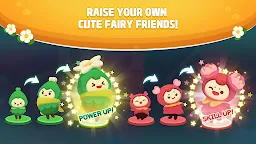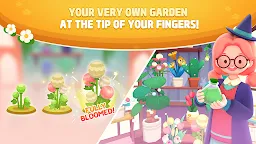 Fairy's Garden
Developer: Smilegate Megaport
Fairy's Garden is a causal match 3 game developed by Smilegate Megaport for mobile.

Uh-oh! The little witch spilled a mischief potion on a cactus,
and now hundreds of Cactus Fairies are causing chaos!
Help the Fairies clean up this mess and restore balance to the magic world!
[Exciting Line Matching]
- Draw lines and connect potion blocks of the same color!
- Connect lots of potion blocks to achieve spectacular combos!
- Enjoy an adorable new puzzle experience with Fairy's Garden!
[Meet Adorable Fairies]
- Work together with cute Fairies to save the magic world!
- Go on adventures with tons of unique Fairies!
- Help your Fairy friends grow big and strong!
[Create Your Own Team of Fairies]
- Each Fairy has their own unique skill to help you!
- Beat levels by strategizing with different teams of Fairies!
- Watch Fairies' skills get stronger as they grow!
[Design Your Own Garden]
- Decorate your Garden with beautiful colorful Plants!
- Watch your Garden flourish as your Plants grow!
- Collect resources from your Plants to help make your Fairies stronger too!
[Airplane Mode]
- Enjoy the game even when you're not connected to the internet!
[Check out the Official Community]
https://page.onstove.com/fairy/global
Loading...