Hatsune Miku -TAP WONDER-
Developer: Ateam Inc.
Hatsune Miku -TAP WONDER- is a casual game developed by Crypton Future Media, INC.
Hatsune Miku - Tap Wonder (MikuTap for short!) is the Hatsune Miku game for smartphones that YOU can join the making of!
Light up Hatsune Miku's concerts with the tap of your finger!
The controls are easy! All you do is tap!
Gather all sorts of costumes and adorable friends to perform concerts around the world!
[GAME FEATURES]
- Tap to make the crowds at Miku's concerts go wild!
- Dress Miku up as you like with a wide variety of costumes!
- Collect cute support characters that will help your concerts!
 In addition to Hatsune Miku, other popular virtual singers such as Kagamine Rin, Kagamine Len, KAITO, and MEIKO appear!
- With Skill Trees and all sorts of items, make the kind of Miku you want!
- Tons of illustrations by popular artists made specially for the game!
Download now and start tapping!
[PRICE]
Free
*In-app purchases available

[RECOMMENDED DEVICES]
Devices with Android OS 5.0 or higher
Devices with OpenGL ES 3.0 or higher
*We are unable to provide support for other devices.
*For a smooth gameplay experience, we recommend playing with a Wi-Fi connection.
*The game may not perform smoothly with a poor connection or under certain conditions.
Closing the app, rebooting the device, or clearing your cache may improve performance.
*Please read and agree to the Terms of Service in the app before playing.
2201172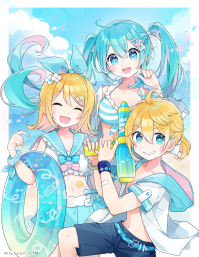 #Art #Anime #Fanart #Pixiv #Game #HatsuneMiku #Vocaloid #KagamineRin #KagamineLen #Cute #鼠尾蛆FavoriteArt
Artist: https://www.pixiv.net/en/users/15158551
2154922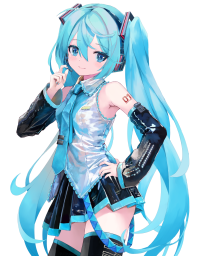 #Art #Anime #HatsuneMiku #Vocaloid #Game #Fanart #Cute #Pixiv #鼠尾蛆FavoriteArt
Artist: https://www.pixiv.net/en/users/25652054
Loading...