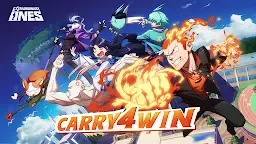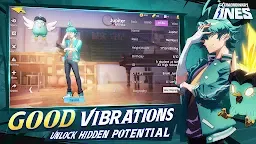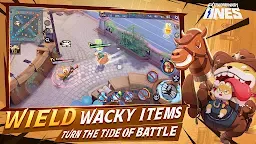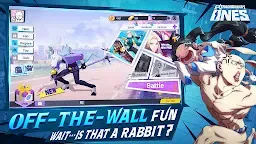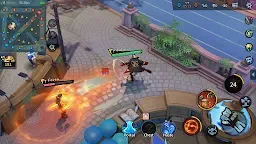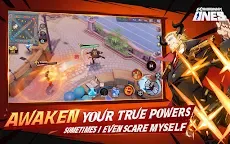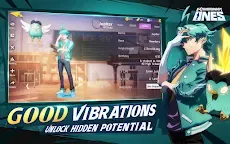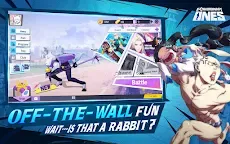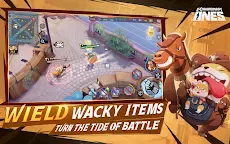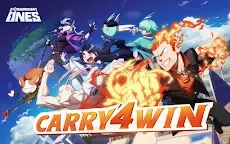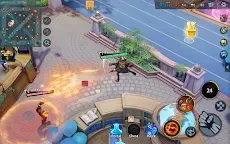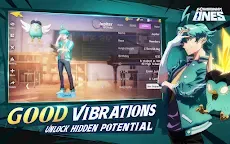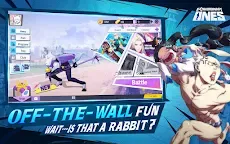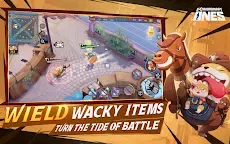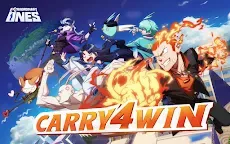 Extraordinary Ones | English
Extraordinary Ones
Developer: NetEase Games
More from the same developer More

Onmyoji | Asia
☞ Other Version(s): Simplified Chinese
 | Japanese/Korean
Extraordinary Ones | English
is a RPG developed by NetEase Games.
Netease Innovative Anime 5V5 MOBA Game [Extraordinary Ones] is available now!
Heroes with mold-breaking characteristics, spirited schoolyard scuffles, and amazing items. Don't forget to cultivate heroes' intimacy and unlock Intimacy Functions!
1.Spirited Schoolyard Scuffles on Campus Map
The heroes arrive at the battlefield of a hot-blooded and energetic school decked out with their combat suits and magical items. 10 players are divided into two teams for fierce 5v5 confrontations. The two teams duke it out in a square in a battle to destroy each other's turrets and, ultimately base. The first to destroy the other team's base wins.
2.Extraordinary Heroes with Mold-breaking Characteristics
Features more than 34 heroes (with new heroes added weekly after launch) based on oriental mythology, modern colleges, and anime. Character characteristics are exaggerated, incorporating some contemporary Gen Z elements and memes, giving players a game packed with mold-breaking comic style.
3.Cut Loose and Clash with Amazing Items
Featuring 11 magical items based on the traditional MOBA games. Players will get random attribute buffs when they use the items or they may get some unexpected effects, such as 'Curse' to slow your enemy down, or 'First aid'to heal yourself. Every item can become a game-changer and help turn the tide of battle.
4.Cultivate heroes' Intimacy Unlock Intimacy Functions
Say goodbye to the boring, emotionless heroes of traditional MOBAs and welcome the exciting and personalized heroes of Extraordinary Ones (EO). Players can increase their intimacy with the heroes by Improving their combat proficiency, unlocking achievements, collecting items related to the hero, and more to unlock hidden content.
5.Unique Social System Make Friends in the Game
Compared with other MOBA games, EO offers a unique social system, players can make friends while playing.
EO is embedded with various social functions, such as Star Player, Friend's Moments, People nearby, Shake, QR Scanner and more.
For a better anime-themed experience, top-level Japanese voice actors including Aki Toyosaki and Koyasu Takehito present distinctive characters of each hero. Sweet, narcissistic or whatever, you'll find your ideal hero at first hearing! You may hear voices from:
明坂 聡美、阿澄 佳奈、雨宮 天、伊藤 静、上坂 すみれ、内田 雄馬、内山 昂輝、榎木 淳弥、逢坂 良太、岡本 信彦、小倉 唯、木村 良平、桑原 由気、小清水 亜美、小西 克幸、子安 武人、斎藤 千和、佐藤 利奈、下野 紘、諏訪部 順一、関 俊彦、仙台 エリ、高野 直子、竹内 良太、種田 梨沙、寺島 拓篤、富田 美憂、豊崎 愛生、中島 ヨシキ、生天目 仁美、野島 裕史、能登 麻美子、野中 藍、野水 伊織、花江 夏樹、速水 奨、日笠 陽子、保志 総一朗、細谷 佳正、堀江 由衣、増田 俊樹、松岡 禎丞、三木 眞一郎、村瀬 歩、山下 大輝
*Contact Us
Follow our website and SNS for exciting events and latest in-game news!
Twitter: twitter.com/ExtraordOnesGlobal
Youtube: www.youtube.com/channel/UCKtn5e4zIlQGRMgF6PM0EmA?view_as=subscriber
Facebook: fb.me/ExtraordinaryOnesGlobal
Storage permission is critical to game initialization(Save game file to phone storage), please grant access after game starts.
Camera permission is required if you want to take a photo and upload to the game, please grant access if you need this function.
Location permission is required to play with players nearby, please grant access if you need this function.
Loading...