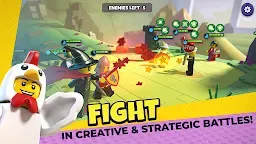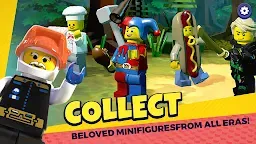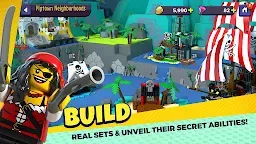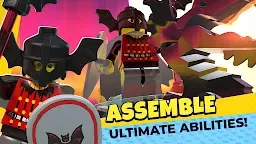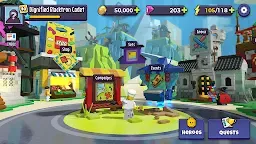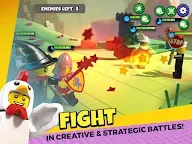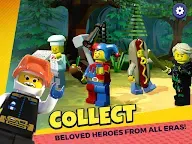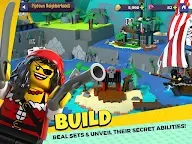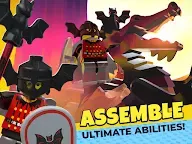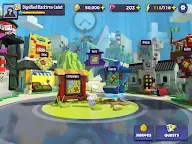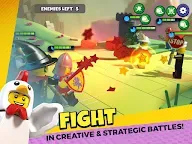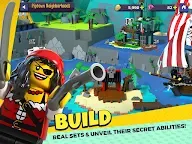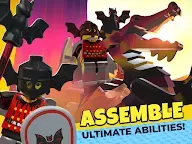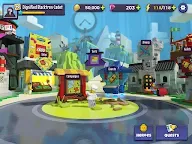 LEGO® Legacy: Heroes Unboxed
LEGO® Legacy: Heroes Unboxed
Developer: Gameloft SE
Your favorite LEGO® Minifigures and sets are busting out of the box in the most creative turn based battle RPG ever assembled!

Build awesome teams of iconic heroes from the LEGO themes you love and prepare for action-packed battles that will take you from the high seas to deep space.

A STRATEGIC BATTLE RPG
Build the LEGO mashup of your dreams! Utilize each hero for their unique skills and battle and dismantle your RPG foes. Take your team to the next level with a winning turn based strategy.

COLLECT & POWER UP HEROES
Reunite with iconic LEGO heroes from all eras, such as Hot Dog Man, Captain Redbeard, Lloyd from Ninjago, Willa the Witch, classic Red Spaceman and tons more! Train each hero to build awesome abilities and strike down your enemies in one fell swoop!

BUILD REAL LEGO SETS
Rediscover amazing sets from every LEGO theme, including LEGO City, LEGO Castle, LEGO Ninjago, LEGO Pirate and LEGO Space⁠—with more to come! Build sets and unravel their secrets to add new strength and create synergies for your teams.

MULTIPLAYER TURN BASED STRATEGY
Join forces with other players in asynchronous multiplayer battles! Online team and PvP gameplay make this one of the most engaging and interactive LEGO apps available!

NEW LEGO ADVENTURES
Strike out into a completely new LEGO world on a journey full of thrills, chills, and tongue-in-cheek humor.

Visit our official website at https://www.LEGOLEGACY.com and register for our newsletter to receive the latest news from us!

And don't forget to follow us on Facebook at https://gmlft.co/LEGOLEGACY-FB

_____________________________________________
Languages: English
You can download and play this game for free. Please be informed that it also allows you to play using virtual currency, which can be acquired as you progress through the game or by paying with real money.
Purchases of virtual currency using real money are performed using a credit card, or other form of payment associated with your account, and are activated when you input your Google Play account password, without the need to re-enter your credit card number or PIN.

In-app purchases can be restricted by adjusting the authentication settings within your Play Store settings (Google Play Store Home > Settings > Require authentication for purchases) and setting up a password for each purchase / Every 30 minutes or Never.
Disabling password protection may result in unauthorized purchases. We strongly encourage you to keep password protection turned on if you have children or if others could have access to your device.
You can restrict in-app purchases by adjusting your device settings.
An additional download of 500 to 600 MB is required to play this game. Please note the size of this required download may change without notice.
The game requires an Internet connection (3G or Wi-Fi) for downloads and updates, and other features including playing with friends.
Please note that LEGO® Legacy: Heroes Unboxed is still in early development and contains limited characters, levels and content. This version is not representative of the final game and you may experience technical issues (please contact us if you do). However, by playing the game during Early Access, you will be providing us with super-valuable feedback and helping us to make the final version of the game even more awesome. Please keep playing and stayed tuned for updates!
Loading...