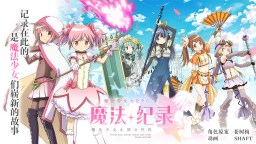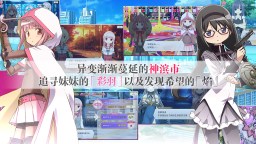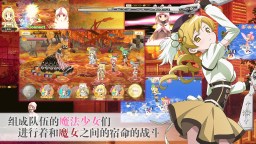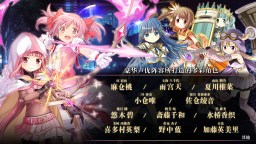 Magia Record | Simplified Chinese
Magia Record
Developer: Aniplex Inc
☞ Other Version(s): Traditional Chinese
Magia Record is RPG game.
About Magia Record: Puella Magi Madoka Magica Side Story
Girls in the world of Magia Record can become Magical Girls, beings duty-bound to battle Witches for the rest of their lives, by making a contract and having one of their wishes granted.
Strange things have started happening in a burgeoning city called Kamihama. Magical Girls have begun gathering as though they were led by some mysterious force, and their endless battle continues to ensue there.
"Has Ui been erased from existence?"
Iroha Tamaki, a Magical Girl, is trying to
figure out what happened to her sister.
"If I can figure out what's going on here, I might
be able to save Madoka…"
Homura Akemi, also a Magical Girl, is searching
for a way to save her most precious friend.
A new hope is born when their feelings intersect.
About the Gameplay
Create your own team of Magical Girls and fight your way through the story!
Utilize Disks (Commands), Magical Formations, Skills, and Magia (Special Attacks) to win even the most difficult of Battles.
Adventure through three different types of stories featuring over 30 unique Magical Girls!
1) Main Story
Follow Iroha as she hunts for her sister, Ui.
2) Another Story
Travel with Madoka and her friends through a different timeline.
3) Magical Girl Story
Learn more about each Magical Girl by
battling through their own unique story.
Loading...