Pokemon Home
Developer: The Pokemon Company
Pokémon HOME is a cloud-based service, designed as a place where all of your Pokémon can gather.


▼ Manage your Pokémon!
You can bring any Pokémon that has appeared in a Pokémon core series game to Pokémon HOME. You'll also be able to bring certain Pokémon from Pokémon HOME for your Nintendo Switch system to your Pokémon Sword or Pokémon Shield game.

▼ Trade Pokémon with players around the world!
If you have a smart device, you'll be able to trade Pokémon with players around the world anytime you want, anywhere you are. Enjoy different ways of trading, too, like the Wonder Box and GTS!

▼ Complete the National Pokédex!
You'll be able to complete your National Pokédex by bringing lots of Pokémon to Pokémon HOME. You'll also be able to check out all the moves and Abilities your Pokémon have.

▼ Receive Mystery Gifts!
You'll be able to quickly and conveniently receive Mystery Gifts using your smart device!


■ Terms of Use
Please read the Terms of Use before using this service.

■ Compatible Systems
Pokémon HOME can be used on devices with the following OSes.
Android 6 and above
NOTE: Please be aware that Pokémon HOME may not work on certain devices.

■ Questions
Should you have any questions, please use the contact form found in Pokémon HOME.
Questions submitted without using the contact form may take longer to be addressed.
1683951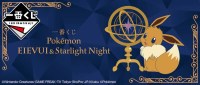 #Pokemon #Eevee #IchibanKuji
Pokemon is having an Eevee-themed Ichiban Kuji released! If you are not familiar with this kind of lottery form merchandise, let me explain a little. Ichiban Kuji is a type of product that is usually applied to collectible merchandise in Japan. You basically do a lucky draw from a pool and see what item you get. Different from some zero-sum raffles, with every draw, there's always a matching prize.

1626243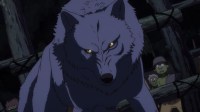 #CreateAPokemon
I think the Direwolves from Tensura are very suitable to be pokemon! They also have Tempest wolf and Star wolf forms as higher rank evolutions
Loading...