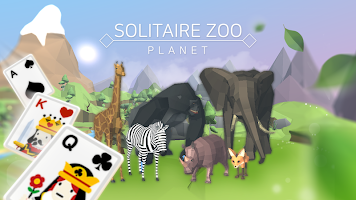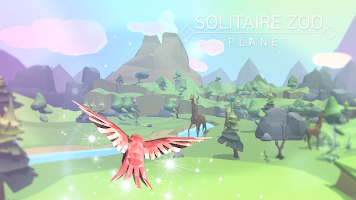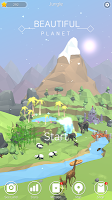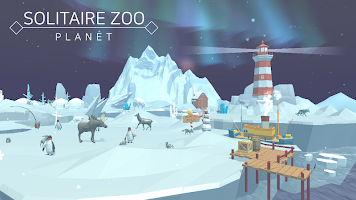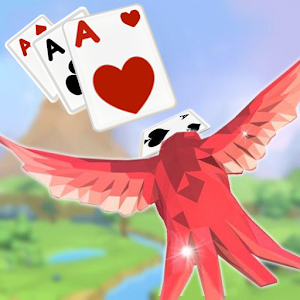 Solitaire Zoo Planet
Solitaire Zoo Planet
Developer: Nexelon inc.
A unique and beautiful solitaire card game
Enjoy beautiful harmonies and collect all kinds of gorgeous animals!
Play Solitaire and create your own wonderful 3D world filled with beautiful animals!

★ Zoo Planet, a wonderful solitaire game with animals!
Relieve your daily stress with Zoo Planet! It's cute and beautiful!

★ Enjoy the beautiful world of Zoo Planet.
Create your own gorgeous animal world.

★ An easy-to-play card game
Zoo Planet : Solitaire is an easy, free-to-play card game that can be enjoyed by anyone, regardless of age and gender!

★ The best game to play whenever you are bored!
It won't take long! Enjoy a nice game of solitaire whenever you are bored or need a rest!
Zoo Planet : Solitaire will fill your minutes of boredom with fun and joy!

★ Collect hearts and stars.
Collect new 3D animals with hearts!
Collect unique cards with stars!

★ Transform the barren world into a beautiful and rich paradise!
Zoo Planet : Solitaire will fill your stressed mind with comfort and joy!

★ Meet unique animals while traveling around the world
Pioneer new lands such as the mysterious jungles of the Amazon/North Pole/and the American West!
Meet all kinds of exotic, wonderful animals around the world.

★ Relieve your stress with calm and beautiful harmonies.
The calm music of Zoo Planet : Solitaire will heal your stressed mind.



★Important Note★
1. Data will be reset when you replace your mobile phone device or delete this app.
2. This app contains free-to-play premium item transactions.
Please note that purchasing the premium items will result in actual payment.
3. Deleting the game or replacing the device will delete all data, which cannot be restored.

◎ Official Facebook
https://www.facebook.com/nexelonFreeGames

◎ Languages: Korean, English, French, German, Portuguese, Russian, Spanish, Italian, Indonesian, Malay, Thai, Vietnamese, Chinese(Traditional & Simplified), Turkish, Hindi and Japanese

App Permissions Notice:
▶ We require below permissions for gameplay
- WRITE_EXTERNAL_STORAGE permission for the game data storage
- READ_EXTERNAL_STORAGE permission to import your saved game data
These permissions are solely for analyzing installs and gameplays.

※ If you selectively allow permissions, you will still be able to access features that don't require the permissions.
※ If you are using Android version lower than version 6.0, you can not set selective access separately, we recommend that you upgrade to 6.0 or later.

▶How to withdraw access?
After agreeing the access rights, you can reset or revoke access rights as follows:

[OS 6.0 or later]
Settings> Apps & notifications > Select your app> Permissions > Withdraw the access

[before OS 6.0]
Upgrade your operating system and follow the above steps or delete the app
Loading...