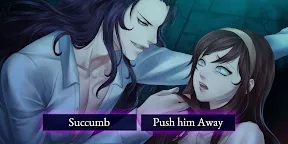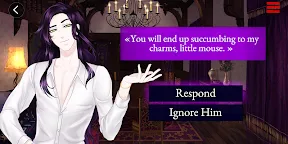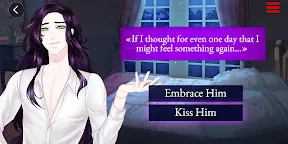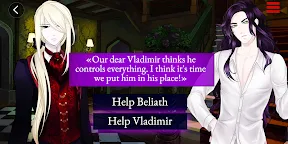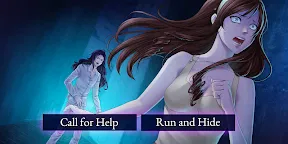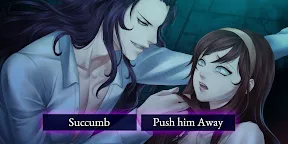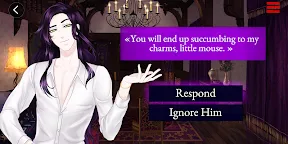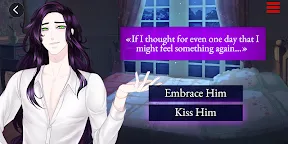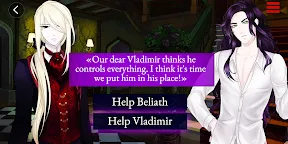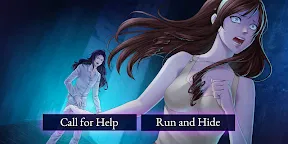 Moonlight Lovers : Beliath
Developer: Beemoov Games
Moonlight Lovers : Beliath
is an otome game developed by Beemoov Games.
Discover a French otome game in English with Moonlight Lovers! A series of interactive stories (choice game) in a dark, mysterious and dangerous universe…
The best part? You can play the Moonlight Lovers visual novel for free.
Will your heart succumb to darkness?
Each story is divided into chapters. In each episode, you will need to make different choices to personalize your interactive story. You can play all the choice games of the Moonlight Lovers series for free and in any order. Each character has their own love story, their own adventure, and their own mysteries… Your romance can end in three different ways in this choice game: it's up to you to uncover the mysteries of the manor and the vampires that live there!
STORY
"I inherited this immense manor from my parents. I had no knowledge of its existence. Barely having set foot in this place, I already felt watched and observed… What is going on here?"
A great charmer and a master of sarcasme, Beliath is quite a particular being with many different sides. A true epicurien at heart, he loves to please young women who cross his path. This trait is actually quite common in his family… Is it his vampire side that pushes him to act this way, or is it something else?
Don't worry, he won't hurt you… at first. You will have to understand how he works to live a passionate romance with Beliath.
Will the link that joins you and Beliath be strong enough to bring down the mask?
GAMEPLAY
Choice game: Moonlight Lovers is an interactive story. In each episode, you will be able to make a multitude of choices each have a consequence on your story. Choose your destiny!
Three different endings can be unlocked depending on your choices. Will you experience the best possible ending?
Romance: Six vampires, each with a different story, intrigue and personality. Six intense love stories.
Visual novel: A visual adventure with numerous illustrations to collect!
STRONG POINTS
A French otome game in English.
A complete narrative adventure.
Three different endings, depending on your choices during the story.
An intense romance with each vampire.
A dark and mature universe, soaked with mystery and intrigue.
Follow Moonlight Lovers on our social network pages:
Facebook: https://www.facebook.com/MoonlightLoversUS
Instagram: https://www.instagram.com/beemoov/
ABOUT BEEMOOV
Beemoov is an international, free web and mobile games production company. Beemoov develops visual novels, otome games and fashion games such as My Candy Love, Eldarya, Like a Fashionista and Henri's Secret. The teams are committed to offer players original and unforgettable experiences. "Moonlight Lovers: Vladimir" is a free otome game where it is possible to obtain purchased bonuses.
CONTACT US
Questions? Suggestions? Need technical support? Contact us at: support@beemoov.com
Loading...