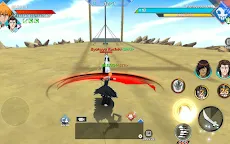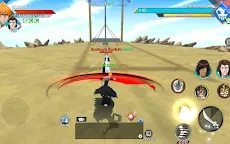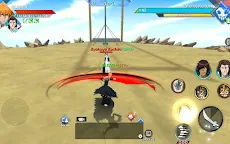 BLEACH Mobile 3D | Global
BLEACH Mobile 3D
Developer: Koramgame
☞ Other Version(s): Simplified Chinese | Japanese | Korean | SEA
BLEACH Mobile 3D is an anime RPG based on popular anime series Bleach.

Joint development with KLabGames
The First ever Genuine BLEACH 3D MMORPG Mobile Game
====== Game Features ======
--Truthful to the Anime Classic, Replay the Story of a Soul Reaper Agent--
Joint development with KLab Games,
Original Anime Characters, Story Plot & Classic Skill Reappear,
The First ever Genuine 3D MMORPG BLEACH ARPG Mobile Game!
--Reappearance of Original Voice Actors, Hundred Actors Lineup--
A Roster of Japan's popular voice actors, a Audio-Visual Feast ,
Original Voice Talents Reappear, Great Immersive Experience,
Leading you to the other side of the world!
--Open World Map in 3D, Offering Free Exploration of Hueco Mundo--
360° free rotating viewing angle, Reappearance of Soul Society, The Human World, Hueco Mundo.
Famous Locations such as the Kurosaki Clinic, Urahara Shop, the Rukon District, Las Noches & others,
Not featuring a Simple & Boring Mission Mode, Explore the Human world and Hueco Mundo anytime on your own!
--13 Court Guard Squad Gathers, Experience Great Fighting Mechanisms--
Bankai! Feel The Power when Ichigo Kurosaki waves his Zanpakuto!
Control renowned characters such as Byakuya Kuchiki, Kenpachi Zaraki, Uryu Ishida,
Form The Strongest Squad and Experience the most Realistic Battle Experience on Mobile
--Multiplayer Real Time Battles, Become a Real Soul Reaper--
Brand New PvP Mode, Real Time PvP Solo Battles,
Fight powerful enemies, together with your Teammates,
And dive into the Unlimited Multiplayer Hueco Mundo's Big Brawl,
Join the fight together and march toward the final chapter!
1459472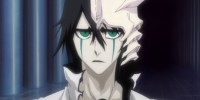 #Bleach #Birthday #Ulquiorra #Espada #Arrancar
It has been a while since the last time I watched Bleach. But I still have a strong impression of a few characters in the series, and Ulquiorra is one of them. Why would I remember him out of a sudden? Because today is Ulquiorra Cifer's birthday! I wonder how many people still remember him (Or even care about Bleach
)
I think most of us would agree that Ulquiorra is probably the most charming villain in Espada. He looks thin, but in fact incredibly strong and powerful with his second transformation. He's also one of the smartest among the members. Even with that cold and indifferent look of his, he's somewhat attractive and charismatic. Being the major opponent of Ichigo during the Arrancar Arc and Fake Karakura Town Arc, he showed us intense fights and an emotional ending. I wish him a happy birthday
and the best wish of being whichever the world he's in.

1193152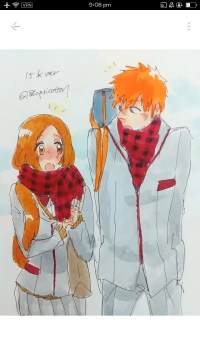 Fanart and Art Anime Bleach From Artist Japan
Visit Artist in Pixiv .in the last picture..
・框(キョウ)
Loading...