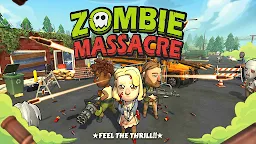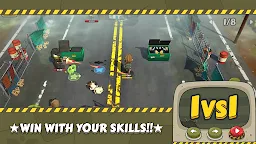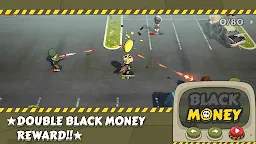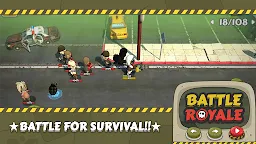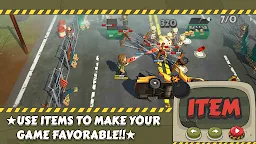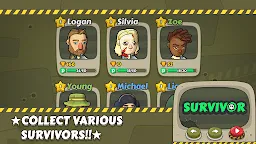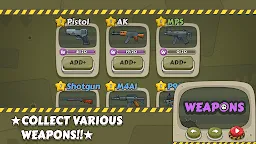 ZombieMassacre
ZombieMassacre: Multi-game Shooting Action Hero
Developer: SuperGY Inc.
[Introduction]
Hello, we are a two-person development company called SUPERGY.

It's been almost four months ever since we quit our jobs to devote ourselves to making a game we truly wanted. We stuffed ourselves in a tiny cubicle, only focusing on developing this game. Our game isn't as fine cut compared to other games, but we'd truly appreciate it if you could refrain from criticisms too harsh, or ratings too low. We wish you only the best, and if you have enough space on your phone, please download our game – Zombie Massacre!

[Game Characteristics]

Do you think you can survive in a post-apocalyptic world filled with zombies?
If you'd like to, now's the time to prove yourself!
Zombie Massacre is a fast-paced, multi-play battle game.
You must defeat zombies or other survivors in order to live.
Fight for your life amongst people from all over the world.

Survivor

Each survivor has designated skills.
Logan's shield – protecting allies from enemies!
Silvia's heals – aiding injured allies!
Engineer Young's AI turrets – attacking nearby enemies!

Items

Killing enemy survivors or zombies will make them drop items helpful for the battle.
Bombs that shoots off range attacks!
EMPs that disables electronic devices!
Various buffs that increases the survivor's attributes!

Weapons

There are various weapons, each with unique characteristics.
Guns with explosive ammo!
Optic weapons that shoots body-piercing laser beams!
A flamethrower that burns zombies!

Various Multi-play Game Modes

Battle Royale_A battle royale type game mode for zones. The player must be the last-one-standing out of the zombies and enemy survivors. Utilize various items to survive. The winner receives everything.
3VS3_Eliminate the enemy survivor team together with your own teammates! The team to kill 10 survivors wins.
1VS1_Don't like teammates? Confident with your control skills? If you're better you're your enemy survivor, you'll be able to go on a killing spree on this mode.
Black Money_Black Money enhances the survivor's desire and increases their ATK and HP. The survivor who has the Black Money by the end of the battle will receive double the rewards.

Leaderboards / Season

Collect trophies to land on the top of the leaderboards and show off your skills to the world. Having a high record on the Leaderboard within the season will get you great rewards!

Zombie Massacre Continuing to Evolve

Please look forward to the various modes, survivors, weapons, and items that will continue to be added to the game.

Download now!
Go!
Remember to rate the game as well!!
Loading...