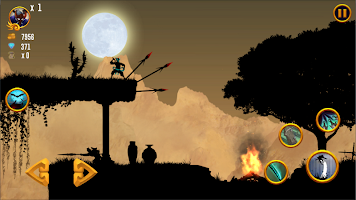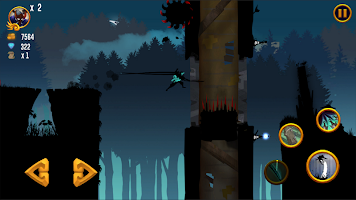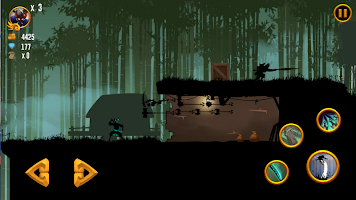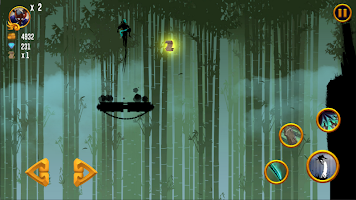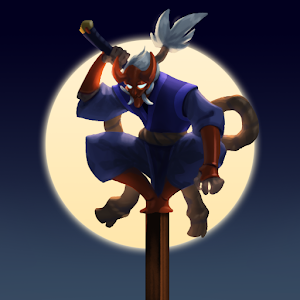 Ninja Shadow Warrior - Legend Dead Ninja Fight
Ninja Shadow Warrior - Legend Dead Ninja Fight
Developer: Seikoo Team
Ninja Shadow Warrior : the most excellent ninja warrior game in the shadow fight style.
Unite against the shadow of war and save the lost kingdom. Fight the shadow now!

Ninja Shadow Warrior - Legend Dead Ninja Fight - a legendary figure in the ancient world (legend of fighting games)
With special ninja skills are concluded through many lifetimes, and these skills are trained by legendary ninja warriors for many years to help them become scary warriors legend.

Ninja Shadow Warrior - Legend Dead Ninja Fight is an intense platformer with mixed RPG elements.
In this game, you play as shadow ninja, a former legendary ninja who fights his way through the corrupted world to save his kidnapped son from the hand of the devil.
With superior acrobatic and deadly weapons,your Ninja is ready to face menacing traps and enemies who have sworn to protect Orochi.
You can upgrade abilities using gold and diamond collected from enemies and the environment in order to keep tracks with the difficulty of the game.
Manuever through traps, lay waste on enemies who try to stop you and rescue your son.

In ninja fighting games you will transform into these ninja warriors legend.
Your mission is to rescue the hostages, break into enemy areas to assassinate and destroy them.
With superhuman skills such as excellent acrobatics, deadly slashes, hidden paddles, lightning-fast darts, these great skills will help ninja to face, overcome all dangers and challenges to complete the mission.
When you transform into a ninja - shadow fighter, you will have great experiences with many levels of emotions from anxiety, nervous with the challenges to burst into joy when you win.
In this fighting games. Ninja legend will be a shadow warriors - shadowhunters to fight enemies in the dark
In the journey of discovery, you can collect more diamonds and gold from the enemy to increase combat power.

Features of Ninja Shadow Warrior - Legend Dead Ninja Fight :
- Beautiful shadow ninja graphics with japan themes
- Easy to play and control
- Wonderful dark sound
- Smart challenge with many levels and maps
- Purchase costumes
- Challenge yourself with tough battles
- Become a master ninja !
Loading...