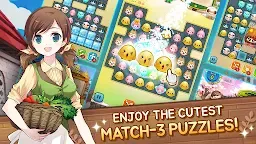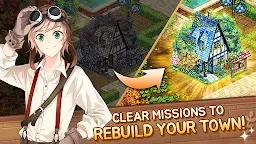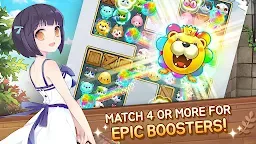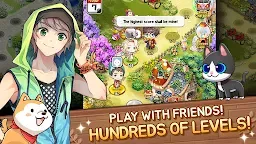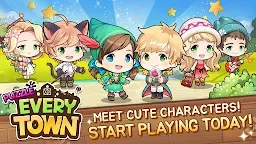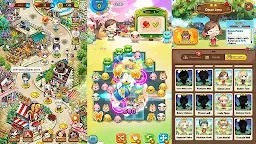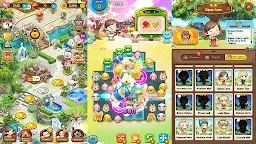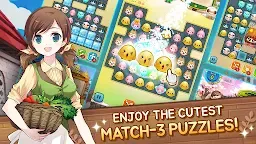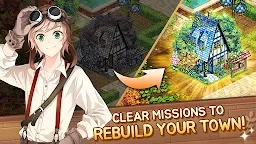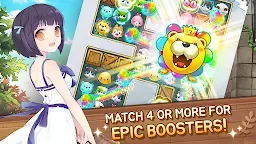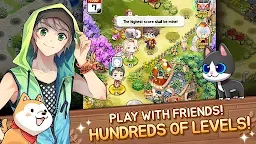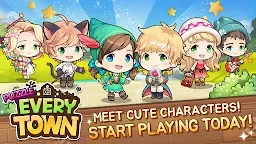 LINE Puzzle Everytown
Developer: SKYWALK
Meet adorable LINE Puzzle Everytown, a match-three puzzle game, full of cute & sweet jello-like animal pieces!

LINE Puzzle Everytown is a cute and lovable puzzle game with 600+ fun and exciting stages to challenge your puzzle solving skills!

Solve puzzles and collect gold medals to rebuild wonderful Everytown.
Go on this sweet puzzle adventure and travel wondrous places with dozens of cute Everytown characters!

The adventure keeps on expanding! New levels added regularly!

◈ What's going on in Everytown?!
- Evil Dr. Oh and his Wild Boars have completely destroyed beautiful Everytown! Only you can help rebuild it!
Solve missions and collect gold medals to restore wonderful buildings and get awesome rewards!!
Take up the challenge and help restore Everytown to its former glory! How will the Town look like?

◈ Sweet & Special Puzzle Missions!
-Match three or more cute jelly-like animal blocks to solve missions and clear levels!
Each stage includes different missions - release trapped Penguin Builders, find materials hidden in ice, look for blueprints under layers of plasma and more!
Combine four or more animals to make special power blocks, start a chain reaction and see your score grow!


◈ Meet adorable characters living in Everytown!
- More than 40 different characters to collect, each with special powers to help you get higher scores and progress faster!
Get character puzzle pieces for restoring buildings and enlarge your collection!
Invite new characters to join you on this sweet puzzle adventure and clear levels to beat evil Dr.Oh!

◈ LINE Puzzle Everytown is for all ages!
- Wait for me! Double up your fun with family and friends!
- Jump into this cute world, everyone!

[FACEBOOK] https://www.facebook.com/LINEPuzzleEverytown/
[SUPPORT] support@skywalkgames.com

Need help? Have a question? Let us know!
Send us an email at: support@skywalkgames.com

EVERYTOWN Supports English, 中文繁體, ภาษาไทย, Bahasa Indonesia.

* Customer Service is supported in English

* Permission request READ_EXTERNAL_STORAGE is used to locate the app's .obb file within the device for the additional data required to finish the installation process.
Loading...