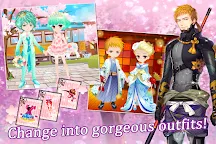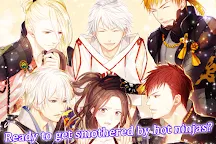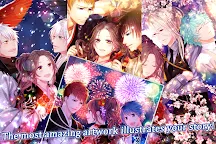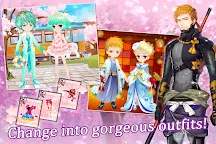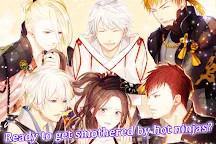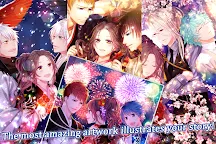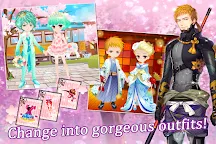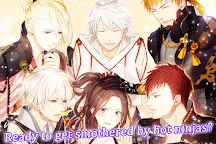 Destiny Ninja 2
Destiny Ninja 2
Developer: NTT Solmare Corp.
[This game is no longer in operation.]
Destiny Ninja 2
is an otome game developed by NTT Solmare Corp..
◆From the creators of Otome games for FREE with <32million DLs> comes the newest competitor, Destiny Ninja2+ out of our proud ninja series with <5 million DLs>!◆
The newest title from the "Destiny Ninja" series of fantasy games for FREE - the greatest hit of our FREE games with <3 million DLs> across the world is now in your hand!
Looking for a Japanese love, simulation and adventure? Along with romantic scenes with a kiss, this grand yet delicate Otome game includes dramatic fighting scenes.
◆WHAT'S AN OTOME GAME?
You're the heroine - Otome - in these simulation games, experiencing the sweetest moments with hot men like in romance novels. Just tap your way through more easily than reading a visual novel. But they're no simple dating games! These large-scale romance games are different from either anime, manga or romance novels but are just as enjoyable on your devices. If you want to be an Otome games like this one are perfect for you!
◆ABOUT DESTINY NINJA2+:
Your story starts from where you leave your home to carry out a certain duty. In this dating game, you're a ninja, a princess and also a descendant of the heroine in the previous game Destiny Ninja. One day you're told that a legend says the world will come to destruction if you don't travel around and purify all the four villages. Who will make the perfect partner out of eight reliable ninjas and samurais to fight your way through love, an overwhelming truth and destruction of the world? The adventure of a princess and a hunk is about to start.
◆YOUR BOYFRIENDS-TO-BE:
Kaito: Cool but passionate / A ninja expected to be the next leader of the Summer Village / Wants to surpass his famous ancestor / Like brothers with Shiroya
Kikyo: Tsundere and diligent / A samurai expected to be the next leader of the Autumn Village / Considers Kaito his rival / Not experienced with a kiss
Shiroya: Baby-faced, bright / A Summer Village ninja wielding flames / Has another personality inside him / Friends with Ran and Kiku
Rindoh: Dynamic, big-brother type / A schemer / The most skilled ninja in the Autumn Village / Hangs out with Yayoi
Ran: Optimist, frank / A good twin brother to Kiku / A Winter Village ninja wielding ice / Has different-colored eyes, which people of his village believe will bring bad luck
Ayu: Quiet and innocent / Secretly engaged to you / A Spring Village ninja wielding wind / Carries the name of a legendary ninja
Fuyukiku: Calm and gentle / A ninja expected to be the next leader of the Winter Village / Wields water and snow / People of his village almost worship him
Yayoi: Knowledgeable, arrogant at times / A gentleman towards women / A samurai expected to be the next leader of the Spring Village / Looks after Ayu / The ancestors of him and you are related
◆FEATURES:
*FREE to play!
*Read with Story Tickets, which will recover themselves in time
*Cute avatars in Japanese anime style with constant updates
*Beautiful artwork in Japanese style
*Alluring soundtracks and motion effects
*Multiple endings for each character's story
*In-game events frequently held with exclusive prizes
*Available ON FACEBOOK too!
◆HIGHLY RECOMMENDED IF YOU:
-love Japanese games, manga, novels or anime
-already have a favorite Otome game
-want to be a heroine in an Otome game
-love romance games / dating games for free
-like a heroine in romance novels that's strong
-want to be a ninja and/or a princess
-enjoy reading romance novels with grand setting
If any of the above is true about you, play romance games for FREE like this one!
◆FOLLOW US:
NTT Solmare is a Japanese company that strives to make the best Otome games / romance games / dating games and fantasy games for free.
facebook.com/ShallWeDate.NTTSolmare (*LIKE us if you enjoy our romance games!)
youtube.com/user/ShallWeDate
Loading...