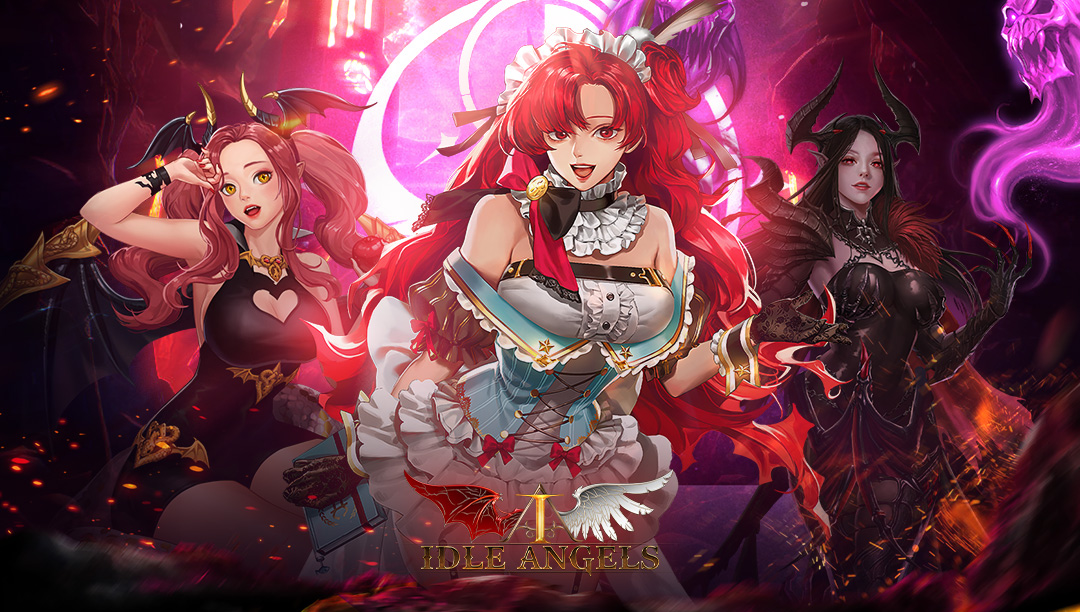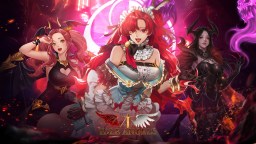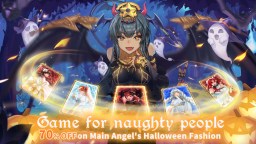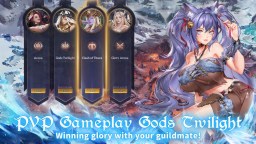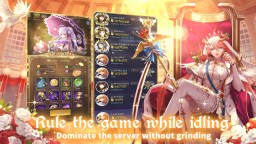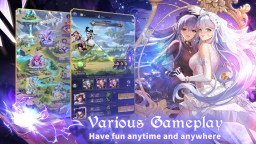 Idle Angels
Developer: MUJOY GAMES
Fantastisches Strategiespiel im Leerlauf! Sammle und verbessere deine Engel, kämpfe mit deinen Freunden!

SPIELFUNKTIONEN:

1 、Idle System
Deine Engel kämpfen automatisch, auch wenn du nicht online bist. Auf diese Weise kannst du leicht massive Ausrüstung und Juwelen ​​erhalten.

2 、 Kampfstrategie
Wähle den richtigen Engel, lerne die richtigen Fähigkeiten und wähle die richtige Ausrüstung.
Spiele jetzt und benutze deine Voraussicht, um deine ""Unbesiegbare Flotte"" aufzubauen!
Genieße ein Spiel mit einfacher Bedienung!

3 、 Tonnenweise Gameplay
Idle-Modus, Kampfsystem, Abenteueraufgaben und Engel sammeln, trainieren und erwecken!
Außerdem sind da noch Begegnungen, Arenen und Gilden!
Glaub mir, du wirst dich nicht langweilen!

4 、 Freundschaft
Willst du einen Kriegskamerad im Agesicht dunkler Klauen?
Willst du mit deinen alten Freunden auf den Sieg in der Schlacht anstoßen?
Erledigt den Feind gemeinsam!
2341876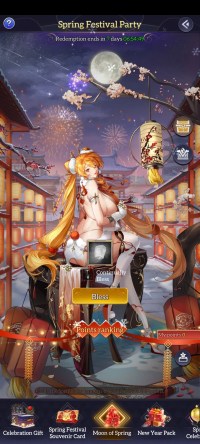 #IdleAngelsEvents
Spring Festival
- 1/20 00:00 to 1/27 23:59, 2023 (server time)
- It includes the following events:
1. Spring Celebration: Get points in Epic/Legend/Limited/Wish Pool/UR+ Wonder Limited/Angel's Trial Summon during the event. Reaches a certain number of points to claim rewards, and up to 500 points can be redeemed.
2. Spring Goodies: Event items, Red Envelope and Gift Box, will drop after battling in the dungeon or join other Spring Festival events during this period. You can use the event items to exchange for resource rewards. Different resource rewards will have different redemption limits.
3. Spring Festival Souvenir Card: After purchase, you can immediately get Superior Summon Scroll, VIP EXP, the Spring Festival limited avatar frame and the Spring Festival limited chat bubble. And on the following day, you can get Superior Summon Scroll via mail for one week.
4. Moon of Spring: Idling to get the event item, the Spring Sky Lantern. Release Spring Sky Lantern for blessing to get diamond rewards and points. Reach certain points to redeem great rewards.
*Unused points will be reset after the event ends. Please use it on time
*Points Ranking will be based on the acquired points. Consuming points will not influence your ranking.
2334651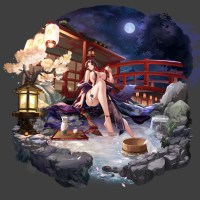 #IdleAngelsInformation
[New Content]
1.Added New UR+ angel Himiko
Exclusive Passive Skill - Swift Wind Blade: When entering the battle, Himiko gains 2 layers of [Parry] (cannot be dispelled). Each time she receives DMG exceeding 40% of her Max HP, consume 1 layer of [Parry] to reduce the DMG to 40% of her Max HP. Himiko must have a critical hit and the DMG is increased according to her Crit. It lasts for 2 rounds.
Loading...