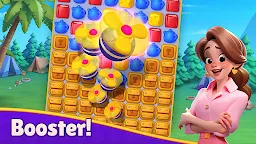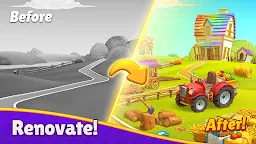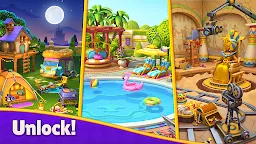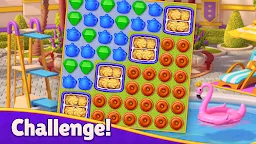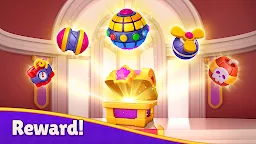 Dream Mania - Match 3 Games
開發者: Playflux
Dream Mania - Match 3 Games
is a puzzle game developed by Playflux.
Dive into a thrilling dream mania filled with blasting cookies, captivating match 3 games, and heartwarming adventures! Presenting Match 3 games, the perfect escape that immerses you in a realm of matching puzzle games, home renovation, mansion design, and touching stories of characters yearning for a fresh start. Leave the ordinary behind and embrace a matching world of excitement, fun, and extraordinary moments!
Enter the enchanted realm of the matching games, where each blast in our match 3 games offers boosters and rewards, bringing you closer to accomplishing your ultimate mission - designing and restoring your very own island castle and its charming gardens. Aid forgotten characters in finding a new home and purpose by earning coins, solving enthralling match games, and rescuing the family.
This match 3 game offers unique gameplay:
- Inventive match 3 games with hundreds of fascinating levels tailored to challenge both newcomers and experienced players.
- Visually stunning boosters and rewards to aid you in conquering tough puzzles and overcoming obstacles.
- Unlock and renovate a magical island castle featuring beautiful designs and enchanting gardens.
- Help poor characters embark on new journeys through heartwarming stories set on the island.
Don't miss out on this exhilarating match 3 adventure games for adults! Immerse yourself in a world of match 3 puzzle games, where you can solve captivating puzzles, and make lasting memories with new characters and friends. Embark on the journey of a lifetime as you merge, restore, and decorate your way to creating the island paradise of your dreams.
Privacy policy: https://codedish.co/privacy-policy/
Terms of service: https://codedish.co/terms-of-service/
載入中