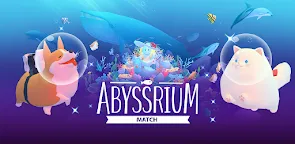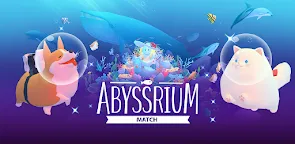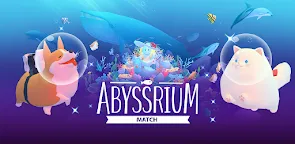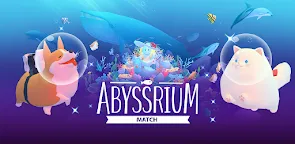 Abyssrium Match
開發者: Wemade Play Co.,Ltd.
Abyssrium Match
is a puzzle game developed by Wemade Play Co.,Ltd.
❤ 60M+ AbyssRium is back! Enjoy AbyssRium Match with doubled excitement and tripled cuteness!❤
Dive into the relaxing story of the underwater world, with adorable fish friends.
New Voyage of AbyssRium, full of eye-catching relaxing moments
Embark on your own relaxing puzzle adventure in AbyssRium Match!
🌊Dive into the Relaxing Match-3 Puzzle Adventure of the Depths
- Dash of emotion, spoonful of calmness! Match-3 puzzle game to suit your taste.
- Endless surprises and rewards throughout match-3 puzzle stages.
- Collect coins, rewards, and more to decorate your aquarium!
- Join competitions, open treasure chests to win coins, boosters, and power-ups!
🎮Fun Mini Games in the Aquatic World
- Daily surprises and loads of fun waiting for you in the aquatic world (◍˃̶ᗜ˂̶◍)ノ"
- Blow away everyday stress and relax with unique fun in the coral reef arcade!
- You don't wanna miss out rewards in-between mini games.💰
- Surprises and challenges on the way! Jump into the match-3 adventure and play now!
🐠 Relaxing Aquarium filled with your own Taste!
- Create your own peaceful underwater aquarium, just for you!
- Invite cute fish friends, and leave memories with giant whales ◕‿◕✿
- Restful moments filled with beauty of the underwater and diverse, adorable sea creatures.
- Find peace, relieve stress, and relax in your own space with beautiful and calming music.
🌿Grow your Aquarium, Relieve Stress!
- Adore Coral reefs! They're growing up right before your eyes! (❁´▽`❁)
- Play match-3 puzzle game, grow coral reefs with your own taste and make your aquarium diverse with AbyssRium!
- Unlock match-3 levels and invite cute fish friends into your peaceful relaxing aquarium.🐠
- Gain more rewards between levels, decorate your aquarium, and RELAX!
❤️ Relax and Rest in the Peaceful AbyssRium Match World!
- Eye-catching scenery and enchanting melodies throughout the gameplay (´▽`ʃ♡ƪ)
- Charm of cute fish and animals swimming in the depths will warm your heart!
- Start your day AbyssRium, fill your day with peace and calmness.
- Cute fish friends, beautiful whales, and beloved animals swimming in calm & relaxing aquarium!
- New themes and animals on the way! End your exhausting day with exciting match-3 puzzle game💙
載入中