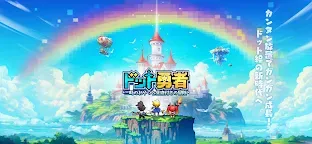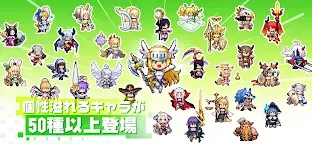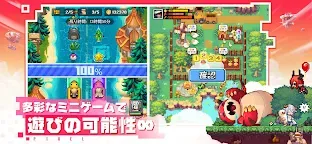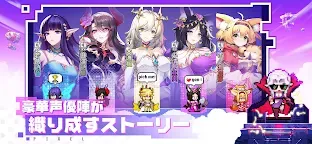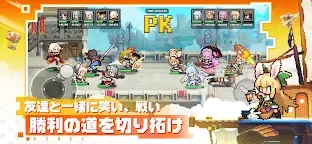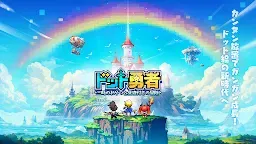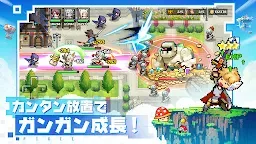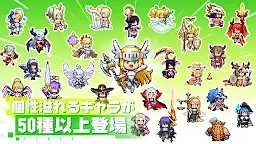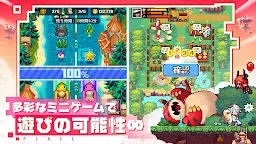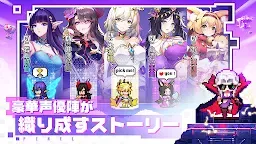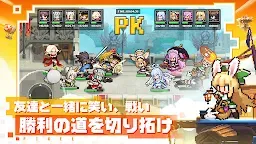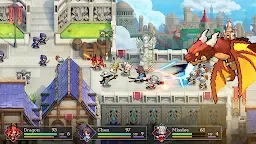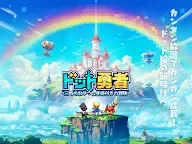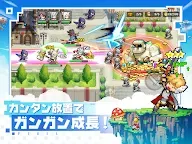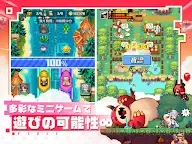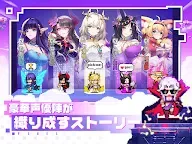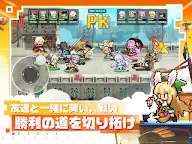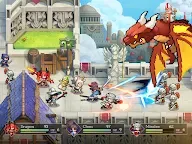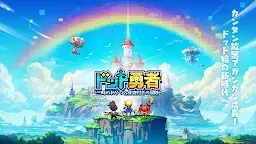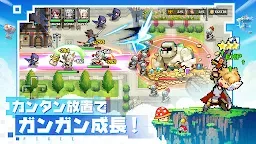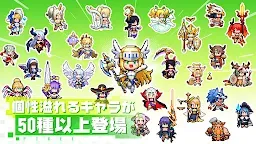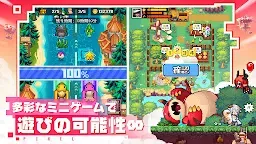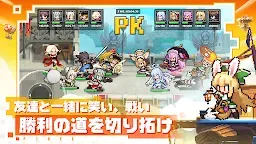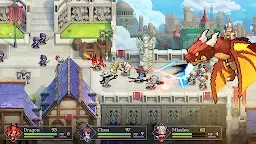 馬賽克英雄 | 日版
Pixel Heroes
The
Japanese version of Pixel
Heroes
is a role-playing game published by
Efun International Ltd
You will play as the executor of the Goddess of Light to stop the demon race from awakening the Lord of Demon World "Kantaris" and save the turbulent magical world "Emon".
"Mosaic Heroes" is a high-welfare pixel-style idle RPG masterpiece.
You will play the role of the executor of the goddess of light, preventing the demons from awakening the lord of the demon world, "Kantas", and saving the turbulent magic world, "Amon". Here, you can meet and recruit heroes of various races with unique skills, form your own executor team, and thwart the conspiracy of the demons; you can also explore the unique stories behind each hero and experience epic grand plots!
◆Casual and relaxed, placed in Buddhist style
Play and stop at any time; it is super exciting to nourish the liver and protect the liver!
The executor team will fight automatically, and the reward game can be used to claim the reward quickly.
There are also cute beasts and pets to collect offline rewards for you!
◆Massive benefits, thanksgiving gift
When you sign in, you will get a sweetheart nanny, and you can get a cute girl with the first charge!
Five stars will be awarded for the first draw, and VIP will be given for upgrades!
Conscience giant system, many benefits!
◆Infinite possibilities, strategic elements
40 heroes are on the stage for the first time, with different camps, position adjustments, skills, tattoos, and infinite possible strategic elements to help you defeat the enemy! Move your fingers enjoy the fun of strategic matching with simple operations!
◆Rich gameplay, capable of Buddha and liver
Combining traditional idle gameplay, fighting, collecting, and developing!
Unlock the hero's background story and listen to the exclusive carol played by time!
Forgotten River, Eternal Throne, and Endless Sea are also waiting for you to explore!
◆Hot-blooded gladiatorial battle, peak competition
Sign up for your unique team to compete with players from all over the world,
Climb to the pinnacle throne and enjoy the worship of thousands of people!
◆Passionate guild, fight side by side
Join the guild, make friends from all over the world,
Unlimited passion, challenge the guild expedition,
Don't be afraid of challenges. Strive to be the strongest alliance!
There are also a wealth of guild activities and generous gifts between members to create the most humane guild alliance!
載入中