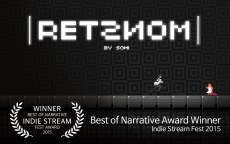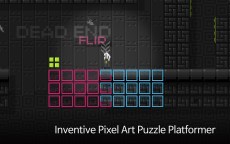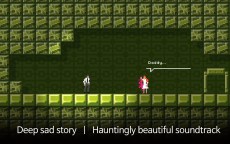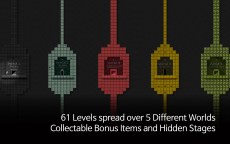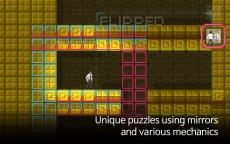 RETSNOM
RETSNOM
開發者: SOMI
RETSNOM is a 2D adventure pixel game developed by SOMI for mobile.

** INDIE STREAM FES 2015 Best of Narrative Award **
** Famitsu Gold Dendo Award **
Have you ever looked into a mirror carefully? How do you know whether the person looking at you from the other side is yourself or someone else inside the mirror?
You have a daughter. She is unfortunately infected by a zombie virus. The only way to save your daughter is to visit the laboratory in the future and steal the medicine that is expected to be made by your colleagues. But the future research team is hiding in the maze using mirrors. They decorated the maze using features of a mirror in each level.
Features
- Inventive puzzle platformer that allows players to break the map, by mirroring sections of the level, and rearranging it on the fly
- Unique puzzles using the features of a mirrors and various mechanics
- 61 levels in 5 different worlds, 3 hidden stages and collectable bonus items
- 17 Achievements
- Narratives of time-travel paradoxes and another world in the mirror with 2 different endings
- Deep sad story and hauntingly beautiful soundtrack
- Stunning retro pixel art style
Reviews
"Una bonita sorpresa que además llega a un precio más que reducido. Solo hay que probar Retsnom para saber que es diferente y merece la pena." 810 – IGN Spain
"RETSNOM est une perle sombre qui nous arrive droit dOrient. Ne vous laissez pas tromper par son aspect "encore un autre platformer indépendant pixelisé". Il est riche, intéressant, exigeant, et en plus nest pas très cher, que demander de plus ?" 910 – OGaming TV
"RETSNOM is a brilliant puzzle game that will have you thinking hard about what to do next." 810 – GameSkinny
.
載入中